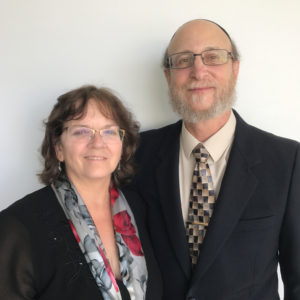 Rabbi Larry Greenhaus was born on Long Island, New York to Jewish parents. Larry married Eileen in 1988 found Yeshua as his Messiah in 1990, and started attending Beth Emanuel Messianic Synagogue in Holtsville, NY. During his 18 years at Beth Emanuel, Larry served on the Business Board, co-led the Care Ministry with Eileen, and served in various ministries. Due to a job change in 2008, he and Eileen moved to Melbourne, Florida and began attending Kol Mashiach Messianic Synagogue. During their 10 years at Kol Mashiach, Larry served the congregation in various capacities and also began a Prayer Ministry. Larry has a heart for both personal prayer and seeing corporate prayer having a larger role in people's lives.
Rabbi Larry received his Licensure and Ordination through IAMCS (International Alliance of Messianic Congregations and Synagogues).

Eileen is also from Long Island, New York. She was raised in a Christian home, and has been very active leading and serving in ministry within the messianic synagogues they have attended. They have two adult daughters with families of their own. In April 2018, the Lord called them to Savannah, GA to serve as the assistant rabbi and rebbitzen.
Together, they share a desire to serve the Keren Ohr community and see the light of Yeshua spread to all the world..
Joshua and Stephanie Eben met in Colorado in 2009 and married in 2013. Through their study of the Bible, they were led to a deeper understanding of Yeshua. After vacationing in Georgia, they felt called to move there in 2014 – the same year that Keren Ohr was founded. They began attending Shabbat services in 2015 and became members in 2018. Joshua and Stephanie have been serving as youth leaders since September 2018. They look forward to ministering in Savannah and the surrounding areas in the future.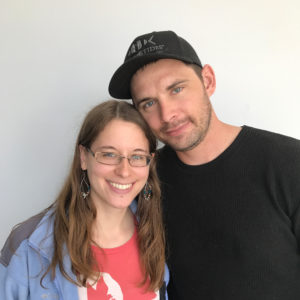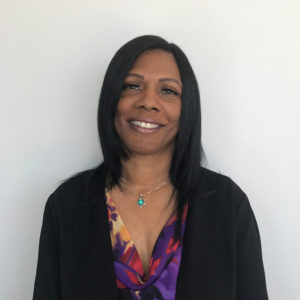 Natalie Willis is from California and began singing at age four and sang in school choirs. Later she sang in many venues, such as weddings, clubs, talent shows, and a local religious television show. She accepted Yeshua in 1984, and she became a worship leader in the early 2000's. Adonai directed her to Keren Ohr in 2017 and His plan was to have her lead the worship team. Natalie's heart desire is to lead God's people into the very presence of the Lord with an abandonment in worship and to bring songs of scripture into their hearts!