High Holidays at Keren Ohr – All Services are Free!
All services are FREE, open to the public and all are welcomed, Jewish and non-Jewish, who want to celebrate with us. Our services are conducted in Hebrew and English and all the Hebrew is transliterated so you can follow along. The liturgy is spoken in English as well, because you'll want to know and understand the meaning of each part of the service. You will find our services are a wonderful blend of traditional observance and modern worship as we continue thousands of years of tradition into the 21st century!
or call 321-255-2557
Due to current health conditions, we are taking the necessary precautions and following guidelines to ensure a safe and healthy gathering for all. We have limited seating due to social distancing.

Chatham county, Ga. is mandating face coverings within the building
ADVANCE REGISTRATION IS REQUIRED SO THAT WE MAY PREPARE A SAFE
ENVIRONMENT FOR EVERYONE.
TO REGISTER, PLEASE CLICK ON THE EVENTS LISTED BELOW.
P

lease arrive 15 minutes early so we can seat everyone before service starts.
Please maintain 6 feet social distancing.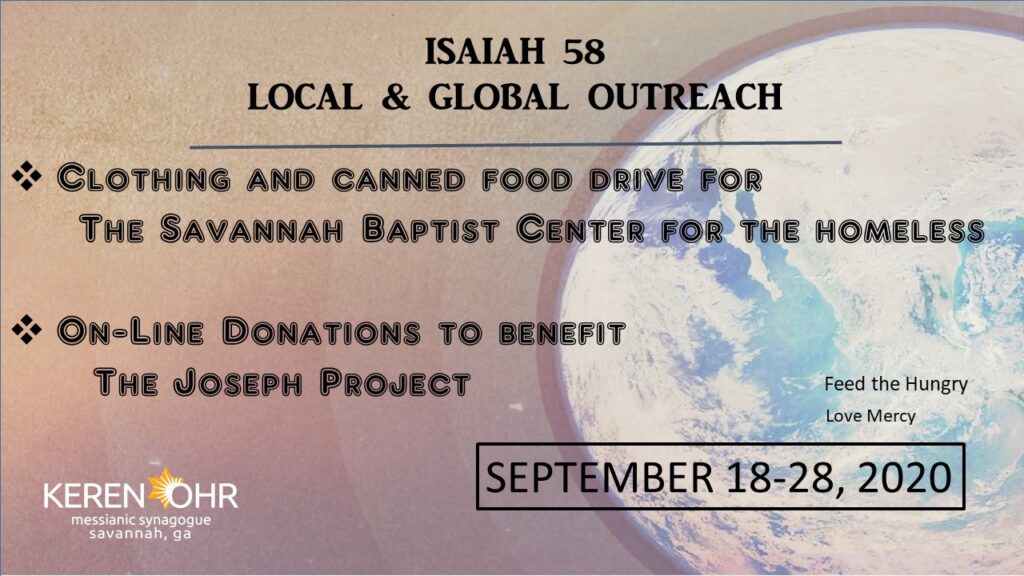 For online donations to bless the Joseph project, please visit
enter "Joseph project" in the comments field.
Isaiah 58
Global Outreach
Project
As we enter this time of reflection, fasting, prayer & celebration, we are aware of the blessings in our lives and remember those who go hungry and those who don't have adequate clothing to keep them warm. Please take the time to collect items for donation and drop them in the collection box in the foyer before any service.between September 18 – Sept 28.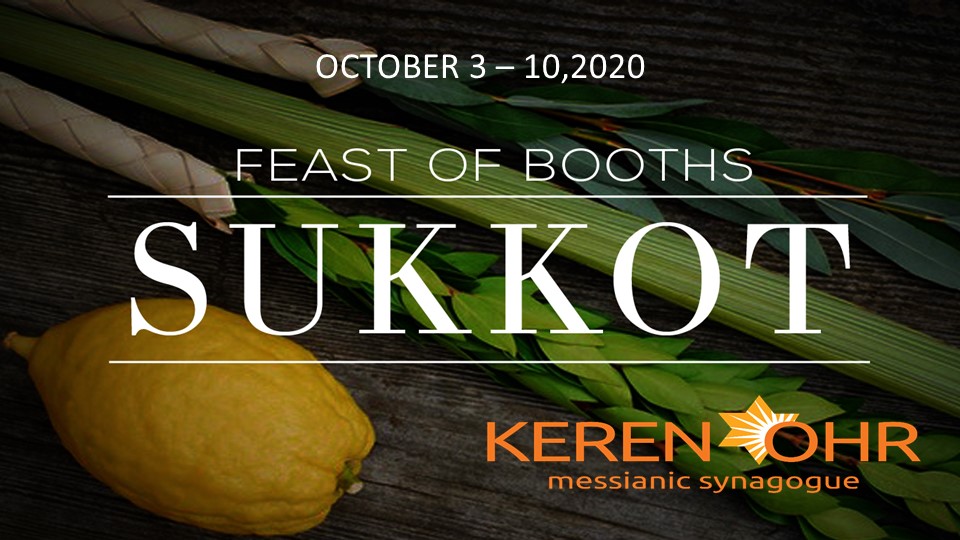 Sukkot
Sukko
t service will be on Oct 3, 2020 at 10 am. The sukkah will remain up for those who wish to visit during the wee
k.
Please stay tuned for additional details. Thank you.