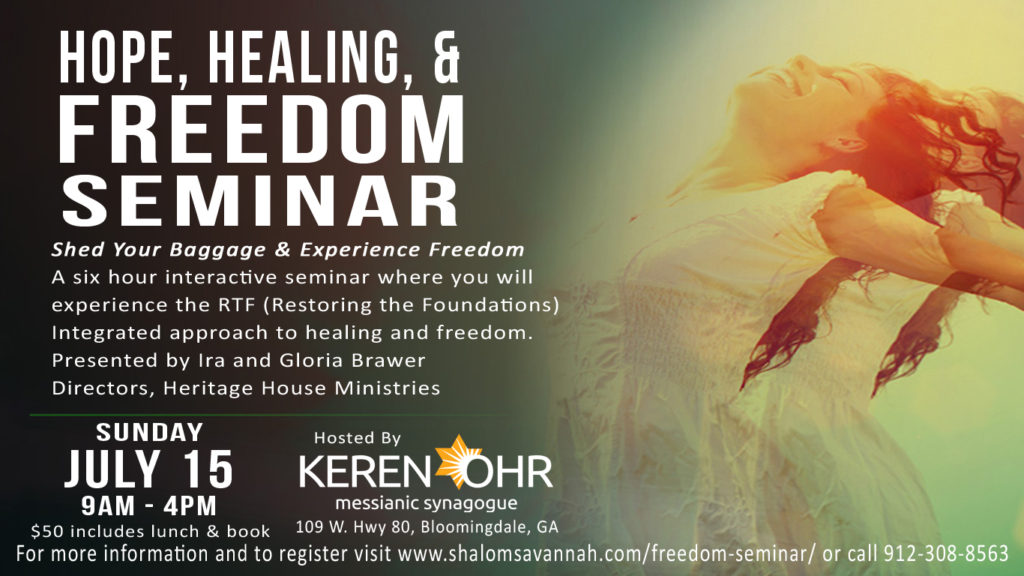 Don't Miss This!
Restoring the Foundations Freedom Seminar
Mark your calendars for Sunday, July 15th!
Keren Ohr will be hosting Ira and Gloria Brawer, Directors of Heritage House Ministries, as they lead a seminar that will help you identify and break through barriers in your life. Find Hope, Healing, and Freedom through the proven methods of the Restoring the Foundations Integrated approach to spiritual healing.
With your registration fee of $50, you will receive a full day of teaching and prayer, pinpointing specific areas in your life that you need a break through in and helping you achieve spiritual healing in Yeshua. Lunch and the seminar book are included in the cost of registration. The seminar is open to the general public ages 18 and up. Childcare will be provided for children up to age 12 if noted at registration. Lunch is not included for children. Scholarships are available. Please contact the Rabbi at jude@shalomsavannah.com for more information.